For rent
$1,600 / Month - Apartment
Lưu ý: Vì số lượng sản phẩm bán và cho thuê luôn biến động từng ngày. Các bài post trên trang web chỉ là 1 phần nhỏ trong tổng giỏ hàng bán và cho thuê.
Anh Chị Khách mua hoặc Thuê hãy liên hệ trực tiếp để có thêm nhiều sự lựa chọn hơn.

Note: The above price is subject to change by landlord without prior notice. Price and availability have to checked at the time or enquiry. Please contact (+84) 919 46 2121 for exact price.
We specialize in apartment rental in Estella Heights with the latest regularly updated cart, full of all types of areas, committed to the best prices in the market today. This is the actual price at Estella Heights, no virtual prices, no time consuming.
SOME ESTELLA HEIGHTS APARTMENTS FOR LEASE NEWLY UPDATED
| | | | | |
| --- | --- | --- | --- | --- |
| STT | Content | Price | Price m2 | Photos |
| 1 | Apartment T1-xx.07, high floor, 3PN-2WC, area 104m2, nice view | $1,600 | $15.30 | Photos |
| 2 | Apartment T1-xx.01, high floor, 2PN-2WC, area 89m2, full interior | $1,200 | $13.40 | Photos |
| 3 | Apartment T2-xx.06, high floor, 2PN-2WC, area 104m2, nice view | $1,244 | $11.90 | Photos |
| 4 | Apartment T2-xx.07, low floor, 2PN-2WC, area 98m2, interior | $1,500 | $15.30 | Photos |
| 5 | Apartment T2-xx.05, high floor, 2PN-2WC, area 99m2, fully furnished | $1,600 | $16 | Photos |
| 6 | Apartment T1-xx.05, high floor, 2PN-2WC, area 102m2, swimming pool view, interior | $1,800 | $17.60 | Photos |
| 7 | Duplex apartment, 2 floors, 3PN-2WC, area 121m2, nice view, fully furnished | $2,300 | $19 | Photos |
| 8 | Apartment T3-xx.06, high floor, 3PN-2WC, area 142m2, fully furnished | $2,700 | $19 | Photos |
| 9 | Apartment T2-xx.01, high floor, 3PN-2WC, area 146m2, interior view, full interior | $2,300 | $15.70 | Photos |
| 10 | Apartment T2-xx.02, high floor, 4PN-2WC, area 179.8m2, nice design, fully furnished | $4,200 | $23 | Photos |
| 11 | Apartment T2-xx.05, including 3PN-2WC, area 150m2, swimming pool view, fully furnished | $3,000 | $20 | Photos |
| 12 | Apartment T3-xx.04, high floor, 1PN-1WC, area 58m2, fully furnished | $1,400 | $24 | Photos |
| 13 | Apartment T1-xx.08, middle floor, 1PN-1WC, area 58m2, nice view | $900 | $15 | Photos |
| 14 | Apartment T2-xx.06, low floor, 3PN-2WC, area 90m2, full interior | $1,300 | $14,4 | Photos |
| 15 | Apartment T1-xx.08, high floor, 1PN-1WC, area 60m2, beautiful view, fully furnished | $858 | $14.30 | Photos |
| 16 | Apartment T3-xx.03, high floor, 2PN-2WC, area 99m2, fully furnished | $1,500 | $15 | Photos |
| 17 | Apartment T1-xx.05, high floor, 2PN-2WC, area 102m2, nice view, full interior | $1,300 | $12.70 | Photos |
| 18 | Apartment T4-xx.06, high floor, 3PN-2WC, area 125m2, high-class interior | $2,500 | $20 | Photos |
| 19 | Apartment T1-xx.07, high floor, 2PN-2WC, area 104m2, swimming pool view, full furniture | $1,300 | $12.50 | Photos |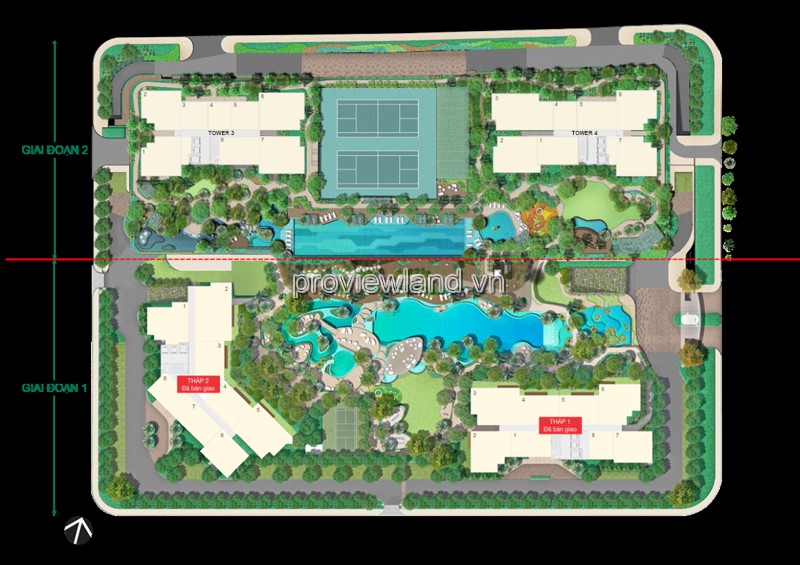 – Facilities: Near supermarket, near hospital, Parking, shopping center, gym, swimming pool, near kindergarten, near high school, balcony, refrigerator, security 24/24, air conditioning, bathtub, Internet, cable tv, convenience store 24/24
Location: 88 Song Hanh, An Phu, District 2, Ho Chi Minh City, Vietnam
Specialize in buying and selling apartment in Estella Heights District 2
Fast sale and purchase, fast for rent luxury apartment District 2
Contact us to see more a good product for your investment: